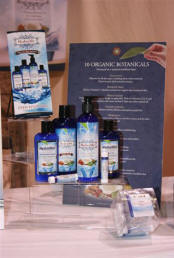 Call Direct to place your order  and you will receive a free gift.
HydraMe contains 10 certified organic botanicals in a natural (plant) emollient base–a no scent added product. To make a product unscented requires deodorizers and these items are chemicals that may irritate the skin. HydraMe products do not contain synthetic deodorizers, salts or parabens. GMP Certified products!
HydraMe implements phenoxyethanol – originates from essential oil of sage. Globally approved and used in Japan. This ingredient has been synthesized to not evaporate, meaning no burning no stinging. A broad spectrum antiseptic and anti-microbial effective against all strains of bacteria, yeast and mold. Excellent consumer safety. You can find this ingredient in Derma E products as well as hundreds of other organic health products. Do not confuse with pure ethanol–which will burn and sting.
When clicking add to cart and completing the checkout process, you agree to the following terms and conditions. All personal care sales are final unless damaged. We take care in the packaging and shipping of your product. All orders will be shipped within 24 hours of receiving your order. Any discrepancies and/or damage to your product need to be reported to HydraMé within 3 days of your receipt. Please keep your delivery slip for proof of delivery date. A replacement shipment will be sent to you at our cost.
Disclaimer: HydraMé Is Not A Medicinal Product. If You Have A Serious Skin Disorder Or Severely Cracked Skin, Please Seek A Dermatologist / Medical Practitioner